Prices Starting At $170 per day
We take pride in providing you with the best customer service!
Our love for off roading has inspired us to provide beginners and experienced riders alike an experience they will never forget. We carry a variety of 2019 and newer UTVs that are all available for rent. We also offer UTV maintenance and service for those who own their own off-roading vehicle. With over 20 years of experience and a team dedicated to providing exceptional customer service we guarantee complete satisfaction with all of our services. Give us a call today and let us know how we can help you!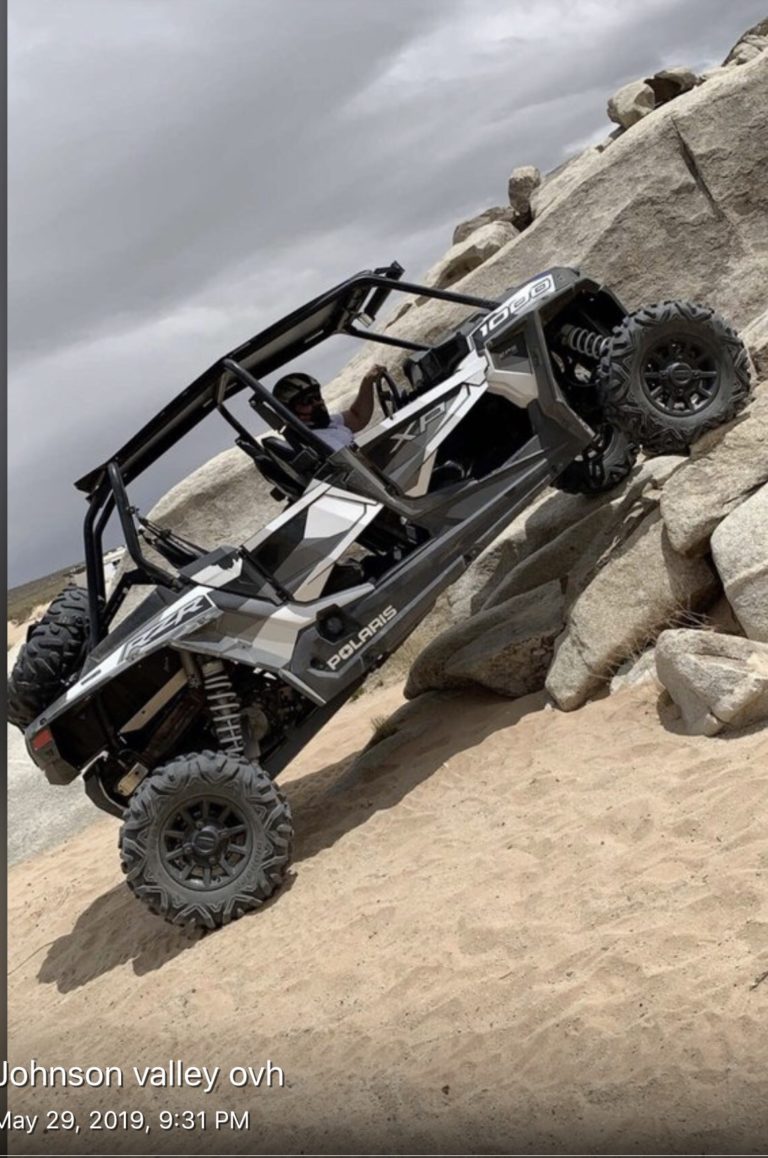 If you are looking to go off-roading this weekend you've come to the right place. We carry only the newest and best performing UTVs that are always available for rent.

We just rented from California Rzr for Memorial Day trip of a lifetime. We chose the Can Am Maverick X3 Turbo. The vehicle was immaculate and handled incredibly well. We trailed the car to Baja and pre ran 300 miles of the Baja 500.  Erick Explained everything We needed. Answered any Questions. We got to ride with Robby Gordon and his race team. He also provided a bunch of spare parts since this was a trip of a lifetime in case we needed them. The light bar was incredible for the night rides.  He was honest, helpful, and trustworthy. I would recommend anyone wanting to rent a vehicle choose California RZR. It is a pleasure to do business with people like him. It is hard when you find someone online and take a risk sending the deposit to reserve the vehicle. We got everything we could have hoped for and more.  If you want a weekend to never forget rent this vehicle and take on challenging terrain. My 15 year old and I will never forget this special weekend.  Thank you Erik for making it possible. This stock vehicle is able to keep up with professional riders with upgraded rides. 
I rented the blue Turbo RZR this past weekend and let me tell you it's a must. I rented it and went to Pismo beach sand dunes with my family. We had so much fun riding this RZR and it is definitely a head turner. Erick made the rental process very easy, he informed us and gave us all the information we needed to be safe with the rental . If your looking to rent a UTV for a good deal , look no further .
So thankful to have found California Rzrs! We were hesitant to rent these because we weren't really sure how to go about it, being that it was our first time off roading we were pretty clueless! Thankfully, Erik was super helpful and responsive! He answered all my questions and put my mind at ease! He gave us great advice and tips on how to navigate the park as well! We will definitely be renting from California Rzrs again in the near future! Thanks Erik for the great experience and all your help!
So grateful to Erik for his excellent customer service and so impressed by how smooth and simple the whole process was. It was my first time renting and only my second time going off roading so I had a million questions and Erik was so informative and helpful. He really goes out of the way to ensure that you have the safest, most fun time possible. The rzrs and Can-Am we rented were in impeccable condition and we had a blast! Will definitely use them again!